Franken Tutor [DEMO]
This week was definitely slower than last week. Lots of things have been going on, but we have made steady progress. Let's get into it!

Writing
It's been noticeably slow. I've only written one scene so far, and we're still looking for another writer to speed things up. However, the coming week I hope to write atleast two scenes per day to speed this up. On top of this, my computer has been lagging quite a bit and crashing at times, which makes things difficult. Thankfully, Google Doc's automatic saving feature is here to save the day.
Art
The logo for the game is finished! We did quite a bit of back-and-forth to get this done, but it worked out quite well!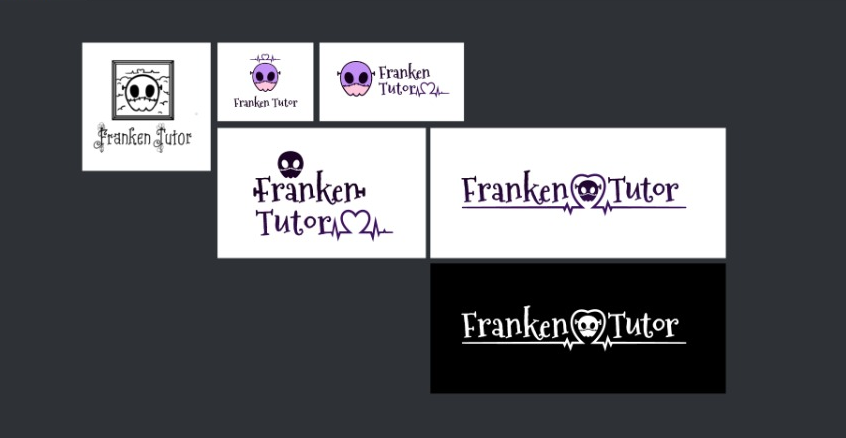 Here's the final result! It's really good, a huge thanks to Mustache for such a gorgeous design.

Selidor has also been making good progress on the background. I can't show it just yet, but trust me when I saw it looks amazing.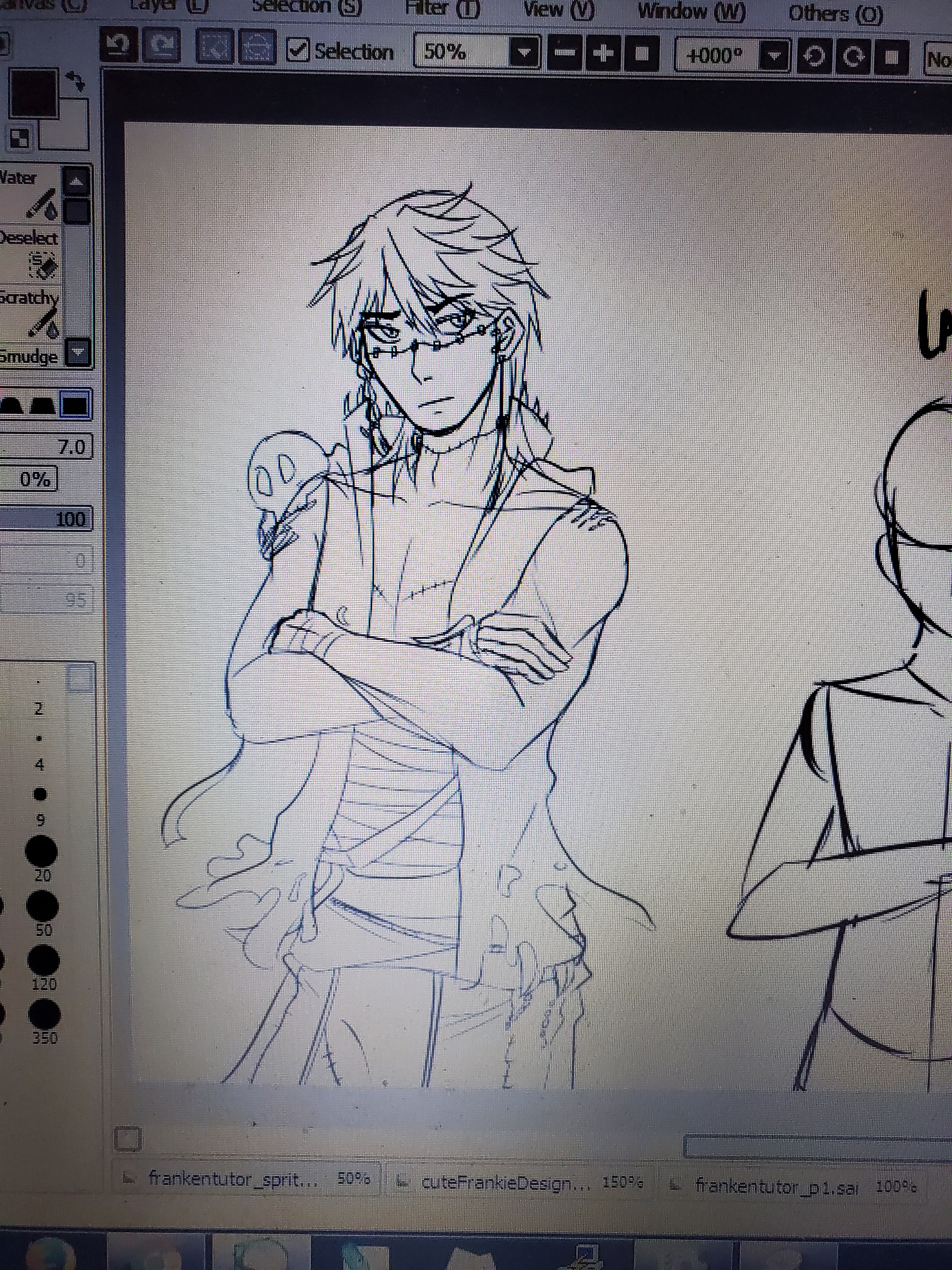 Here's a sneak peak at Checkers working on the sprites. All of the sketches are mostly completed at this point, so it's fullspeed ahead!

Conclusion:

Things seem to be on track for the most part! I need to get my butt in gear, but apart from that our team is doing really great progress.
Follow us on Twitter or Instagram for smaller bites of regular updates!
Table of Contents:
Next Devlog ➡
⬅Previous Devlog
📚 All Devlogs